Vapor Recovery and Condensing Systems
Specialty Refrigeration and Equipment custom designs and manufactures Vapor Recovery and Condensing Systems. We use various types of equipment to meet your system's requirements using heat transfer fluids, refrigerants, and liquid nitrogen. Some of our systems can achieve temps as low as negative 100 degrees F or lower, if required.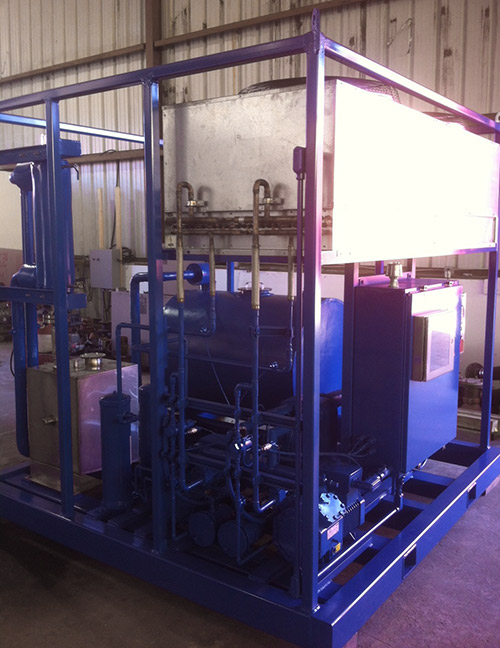 Our Vapor Recovery and Condensing Systems are used in but not limited to:
Ammonia Storage and Recovery
Barge Liquid and Vapor control
Gasoline Liquid and Vapor control
Natural Gas Cooling
Storage Tank Cleaning
Storage Tank Pressure Control
Vapor Stream Condensing
Vapor Stream De-Watering
Vent Condensers
Minimum Standards:
ASME codes
National electrical codes
Class 1 Div 2 or Class 1 Div 1 if required
Standard piping specifications – ANSI B31.3 and B31.5
All of our equipment is provided with a 12-month warranty from start-up, or 18-month warranty from shipment. Specialty Refrigeration also provides reconditioned equipment with the same warranty, to meet short lead times, and at a cost savings.